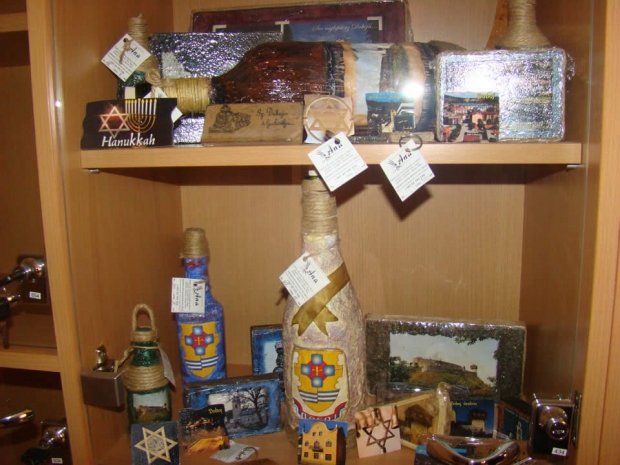 The Jewish Community in Doboj, as part of the "Music and Education Center", funded by the Royal Norwegian Embassy in Bosnia and Herzegovina, and co-financed by the city of Doboj, organizes a ten-day creative workshop for souvenir making.
The workshops are aimed for young ages, elementary school students but also to high school students, who through educational – creative work can fulfil their free time during the school holidays. Participation in the workshops is free of charge, and the number of participants is limited. The workshops will be led by Lidija Culjevic – Šremzer. The best souvenirs that participants make during this workshops will be displayed in newly founded gift shop in the Jewish Cultural Center, whose establishment is also supported by the Royal Norwegian Embassy in Bosnia and Herzegovinaand the City of Doboj. This is also a call to all manufacturers of souvenirs in the Doboj region to make contact with the Jewish cultural center and exhibit their products to the newly created shop.
The workshop for making souvenirs is scheduled for Tuesday 13 January 2015 at 14:00 at the Jewishcultural center and synagogue in Doboj at Kralja Aleksandra 33 street.