As part of the celebration of 450 years of the Jewish Community in Sarajevo will be organized various events and scientific conferences. The program of events is available here:
Jews and BiH_Sarajevo_Programme_ENG
The Jewish Community in Doboj invites you as an individual, representatives of organizations or institutions to join the annual plans of the Jewish cultural center.
Be part of a team, a lecturer on the topic of social importance, performer of music or theatrical works, reciter or orator. We welcome innovative and professional people of all ages, which, by their positive energy, ideas, sharing their undergraduate, master's and doctoral theses, their research papers in various scientific fields, practical knowledge and technological innovation, skills and talent contributed activities for better and healthier society as well as creating a better social environment.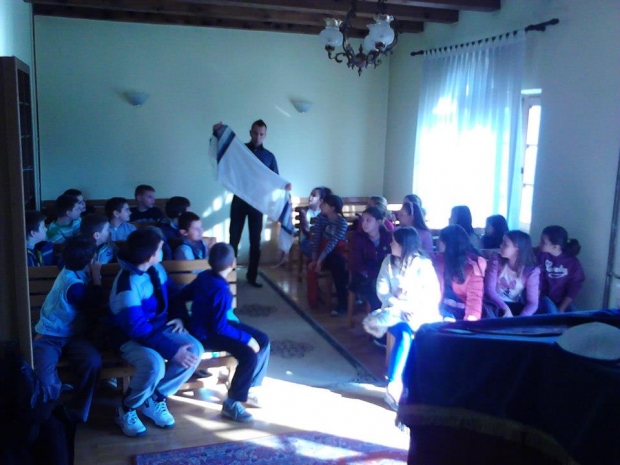 "Open Doors Day of religious communities in Doboj " is designed in the form of visits to religious sites, during which representatives of churches and religious communities meet young people in their religious buildings and give them its view of the importance of establishing permanent peace from a religious perspective in order to involve all social factors in the process of restoring trust among the citizens of Bosnia and Herzegovina, regardless of their ethnic or religious affiliation.