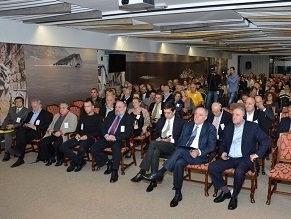 Representatives of the Jewish community in Doboj participated on Regional Seminar of Jewish Communities In Montenegro here are some news about the conference:
On October 22, 2015, the "Mahar 2015" Seminar for Jewish communities of the Balkan region began in the city of Petrovac (Montenegro). The seminar is taking place through the continued initiative of the President of the Montenegro Jewish community, Euro-Asian Jewish Congress (EAJC) General Council member Jasa Alfandari.
As part of the celebration of 450 years of the Jewish Community in Sarajevo will be organized various events and scientific conferences. The program of events is available here:
Jews and BiH_Sarajevo_Programme_ENG
The Jewish Community in Doboj invites you as an individual, representatives of organizations or institutions to join the annual plans of the Jewish cultural center.
Be part of a team, a lecturer on the topic of social importance, performer of music or theatrical works, reciter or orator. We welcome innovative and professional people of all ages, which, by their positive energy, ideas, sharing their undergraduate, master's and doctoral theses, their research papers in various scientific fields, practical knowledge and technological innovation, skills and talent contributed activities for better and healthier society as well as creating a better social environment.